Can You Make a Timeline on Canva?

What are timeline infographics?
Timeline infographics are visual representations of chronological events or processes. They are widely used to present information in a sequential and organized manner.
By using visual elements such as lines, markers, and labels, timeline infographics make it easier for viewers to understand the progression of events or the passage of time.
Can You Make a Timeline on Canva?
Yes, you can definitely design a timeline using Canva. 
Canva provides a user-friendly interface and a vast library of pre-designed templates, making it accessible to both beginners and experienced designers. It offers over 300 timeline templates that you can choose from, allowing you to customize and tailor your timeline to suit your specific needs. To create a timeline on Canva, follow these simple steps:
Click on the "Create a design" button.

In the search bar at the top of the page, type "timeline" and press Enter.

You'll be presented with a wide selection of timeline templates.

Choose a template that matches the style and layout you prefer.

Click on the template to open it in the editor.
Customize the template by adding your own text, images, and colors.
Drag and drop elements to rearrange or resize them as needed.
Once you're satisfied with your timeline design, click on the "Download" button to save it to your computer.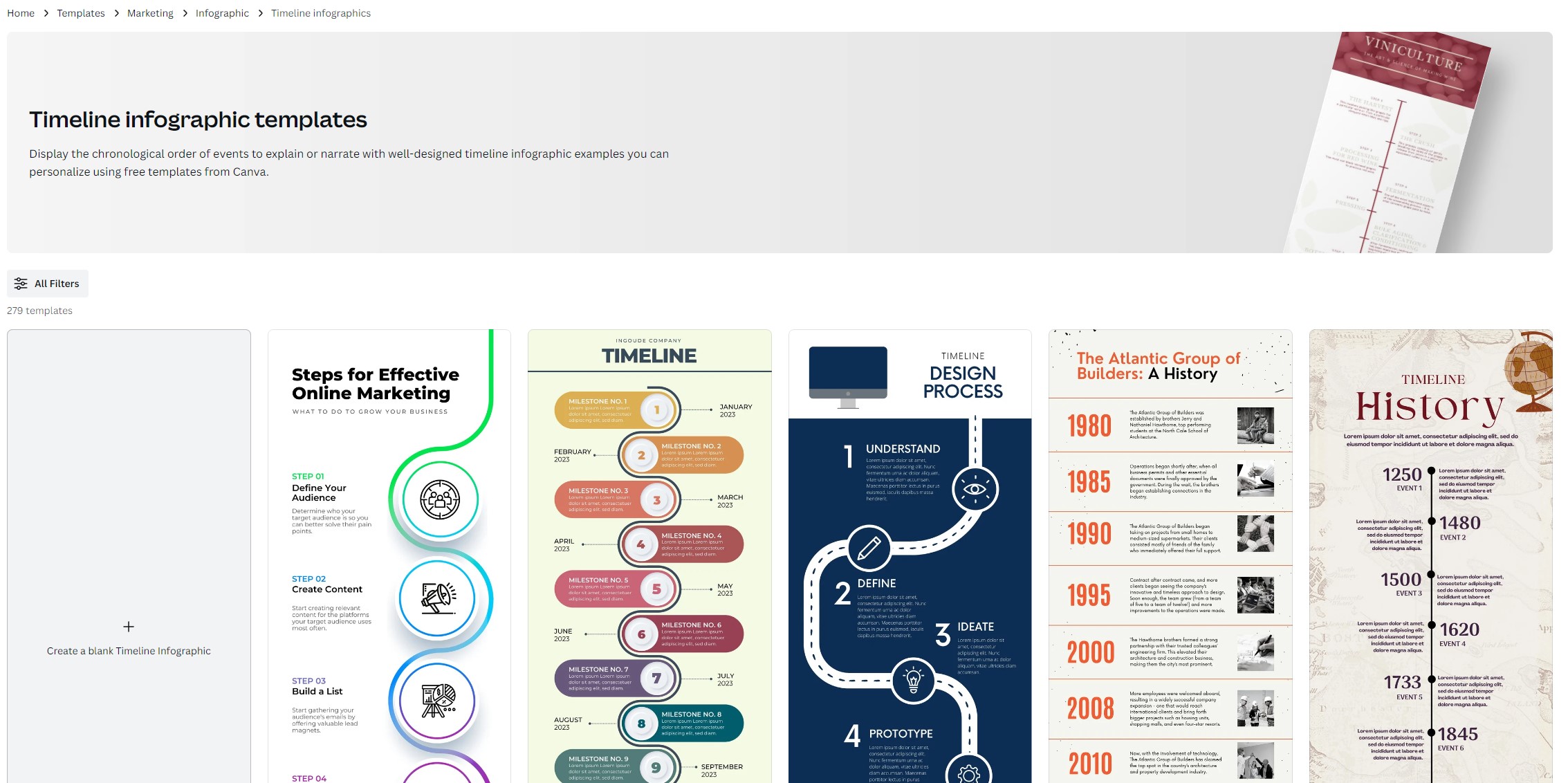 Conclusion
In conclusion Canva has a vast collection of timeline templates you can use. Simply click on the link above, select your template and customize it.