How to generate ad copy content for your campaigns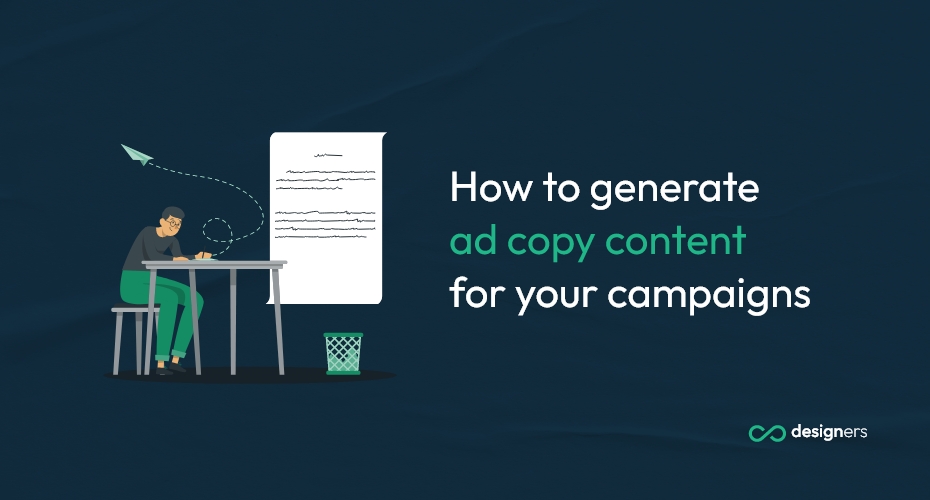 This is a tutorial that will help you use our free ad copy generator tool.
First things first, because our tool is about ads if you're using an adblocker extension on your browser it might get detected as false-positive and it will break the page. So we recoomend you disable your adblock if you want to use the tool, otherwise it just won't work. 
Ok, here is where the magic happens: (ads.8designers.com)
NOTE: this is a tool for content generation, if you're looking for a tool that generates the ad design you can use 8designers.com, it's freemium which means you can use it for free with some limitations.

So how does it work?
It's simple :) 
You add the name of your product
You pick a category your product is part of ( we don't have that many categories but we're working on adding more)
Pick the niche your product is part of
Write down your audience
Write down the biggest problem your service or product solves
Write down the solution you provide
If you have discounts, write down one
Click on update list
Enjoy
Now, let's try it on our product

Here's a few results: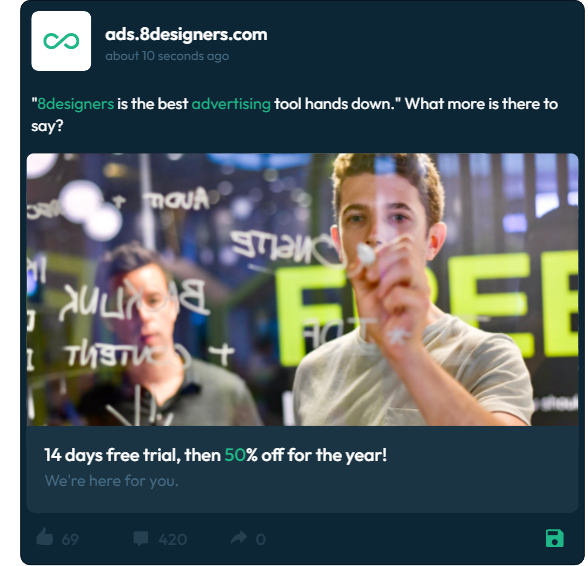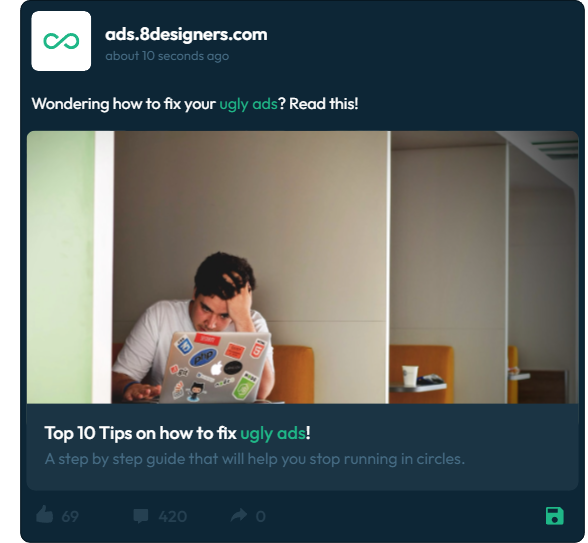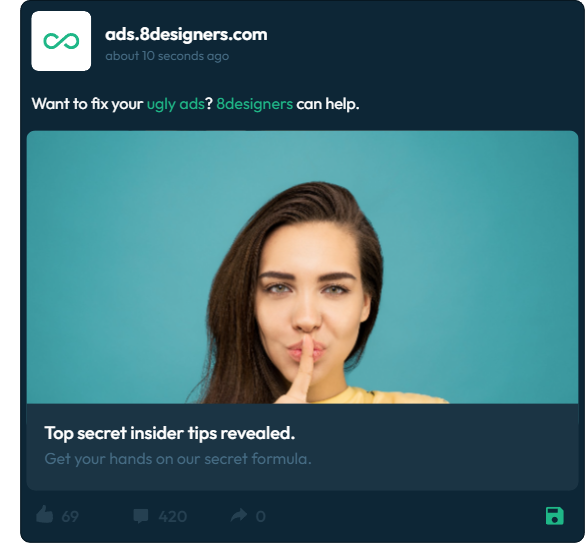 We created the tool to help people find inspiration for their ad copy content. This is in no way a generator that will output perfect results. You'll still need to adapt them a bit to your product. Some templates might not even make sense.
We hope you find it to be useful and if you have suggestions or want to contribute with templates you can send them over on our discord channel or email.