Generate Ad Sets for Facebook campaigns.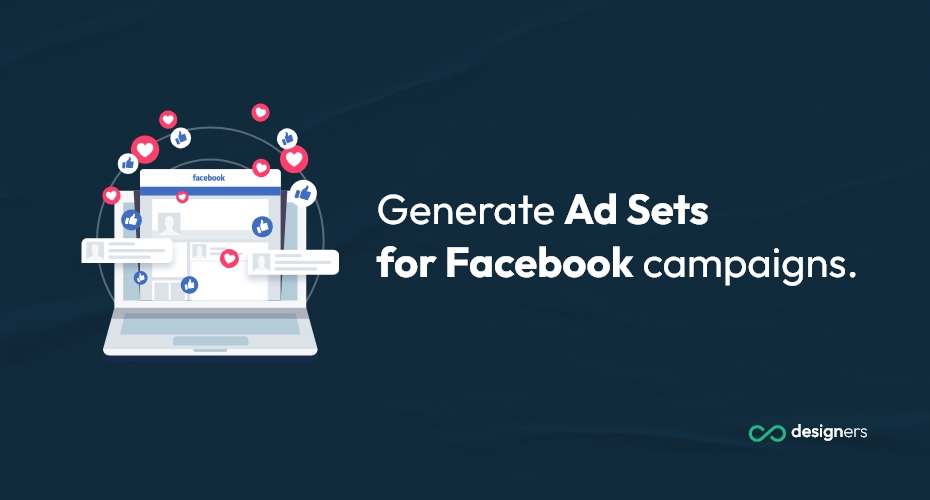 In this blogpost we'll go over all the information you need to have and we'll help you understand how you can use our free tools in order to get your ad sets for facebook auto generated and ready to be published for your campaigns.
When it comes to facebook ads you pretty much have three options: regular image/video, carousel or collections. No matter what you chose you'll need good visual content and great catchy headlines. We can help with both:
If you're looking to find inspiration from previous campaigns or you need help with generating headlines or ad copies you can use our free tool here.
If you already have your text and need a set of great banners then you can use our other tool: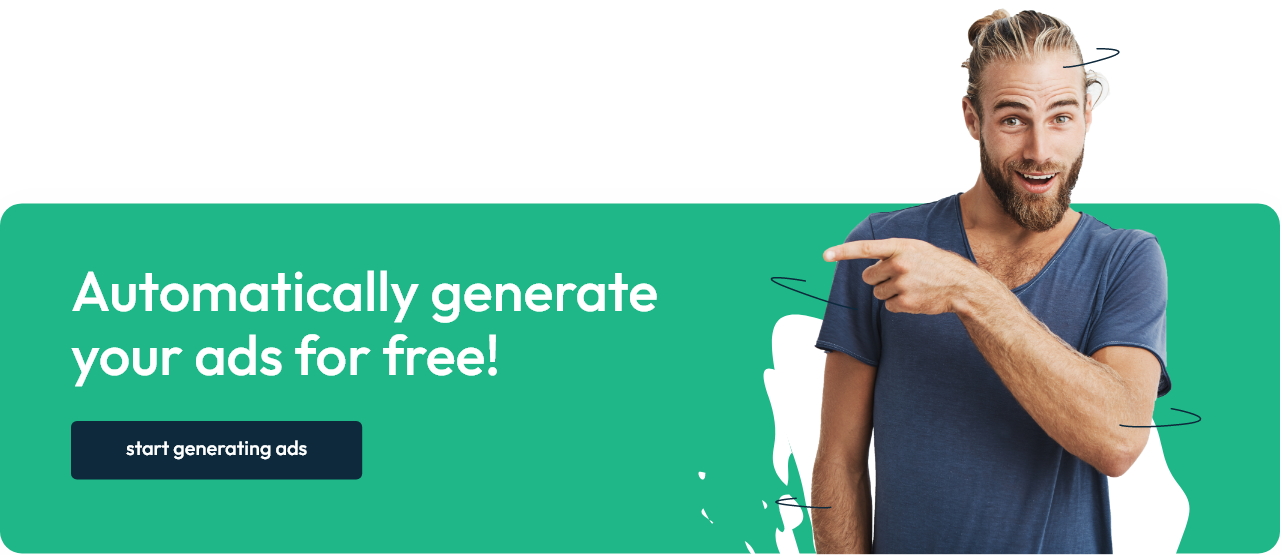 What are best practices for aspect ratios? 
The idea is to cover as much screen as possible to grab user's attention. Depending on you audience's device you'll either have to optimize for mobile content or for web content. This means you'll have to chose between a square 1:1 aspect ratio, or a vertical ratio like 4:5 or 9:16.
That being said, our general recommendations are:
- For feed placements: we recommend 1:1 aspect ratio images
- For stories: usually they're viewed on mobile so we recommend 9:16 ratios
- For instagram shop: we recommend 1:1 ratos
- For in-stream video: we recommend 9:16 so they cover all the video screen size
Facebook is still the biggest social media platform with almost 3 billion active monthly users. And although the users appear to be less engaged with the ads, facebook remains one of the biggest advertising network on the internet. It has one of the most advanced targeting capabilities available and with the right ad sets you can still get amazing results and conversions.
What is 8designers?
8designers was founded and launched in 2022. It's a bundle of tools aimed to help bootstrappers or small advertisers save a bit of time and money and generate high quality designed ads. You can use 8designers to generate ads sets for your facebook campaigns by just submitting a few details about your destination page and text content.
We're running a freemium model which means you have the options to use our tool for free with a few limitations, or you can pay a monthly subscription and get unlimited access and further customize your facebook ads so that they are exactly how you want them to look.
Try it out, it's free!