What's bannerflow actual pricing? | Cheaper pricing alternative to Bannerflow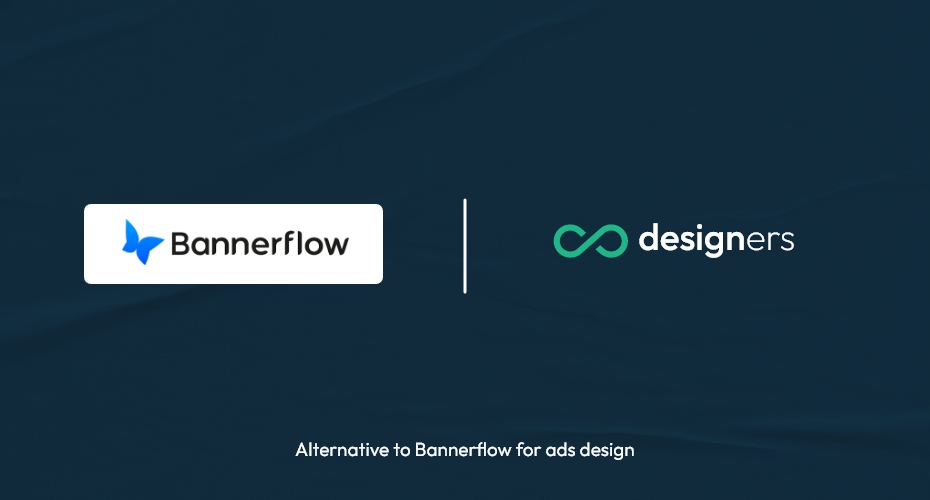 Update: 8designers is now completely free to use. Use the free templates to generate ad sets, no signup required.
8designers an alternative to Bannerflow! 
What is Bannerflow?
Bannerflow is a tool that helps you automate your creative production. During 2021 its ads generated more than 80 billion impressions. It's estimated that it saved 2.5 years of designer time trough its automations and it currently serves design content for over 1700 brands. 
What is 8designers?
8designers was founded and launched in 2022. It's currently a one-man project (+a developer) and it's a bundle of tools (some completely free, some freemium) aimed to help bootstrappers or small advertisers save a bit of time and money and generate high quality ads. 
What is bannerflow pricing?
Bannerflow doesn't has pricing tiers on their website however they do seem to offer a trial period, so you can test it out and be sure if you're going to commit to using it long term or not. 
Bannerflow or 8designers? Who's cheaper?
Bannerflow is B2B focused and they don't have a public pricing page. 
8designers has a freemium subscription model. This means we have a free plan with some limitations for non registered users. For paid users the pricing starts at $7.99 per month. We also have separate pricing tiers for our API services and we also give users an option to purchase lifetime access if they don't want to have active subscriptions to use our product with unlimited access.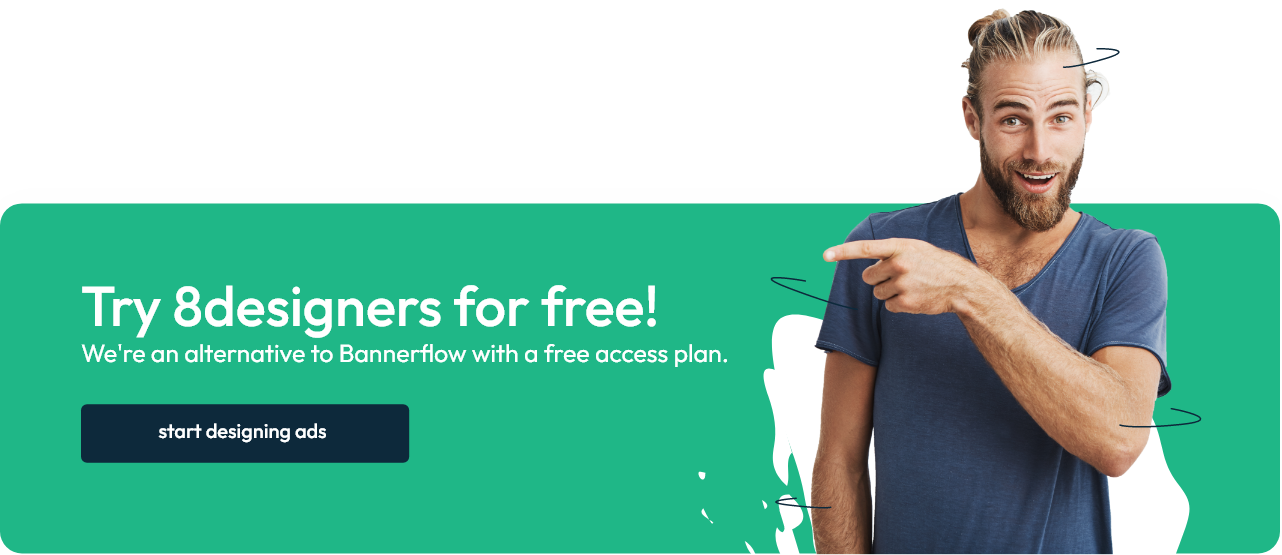 Who has more features? Bannerflow or 8designers?
Bannerflow is more developed and has way more features than 8designers. 8designers is a smaller tool, aimed towards smaller teams that's easier to use but it is still in its infancy. 
What should you chose?
If you are a big company looking for the best tool to help you launch big compaigns and need a robust platform to help you then we recommend you try Bannerflow. On the other hand if you're looking for a smaller, easier to use, cheaper tool 
More articles coming soon about:
advertising creative brief
valentine's day sale flyer
template for advertisement flyer
tracking template google ads
linkedin ad template
hvac advertising templates
advertising plan examples
advertisement poster template
video ad templates
facebook ads report template
advertising plan template