10 Free dental clinic ad banner templates | catchy dental ads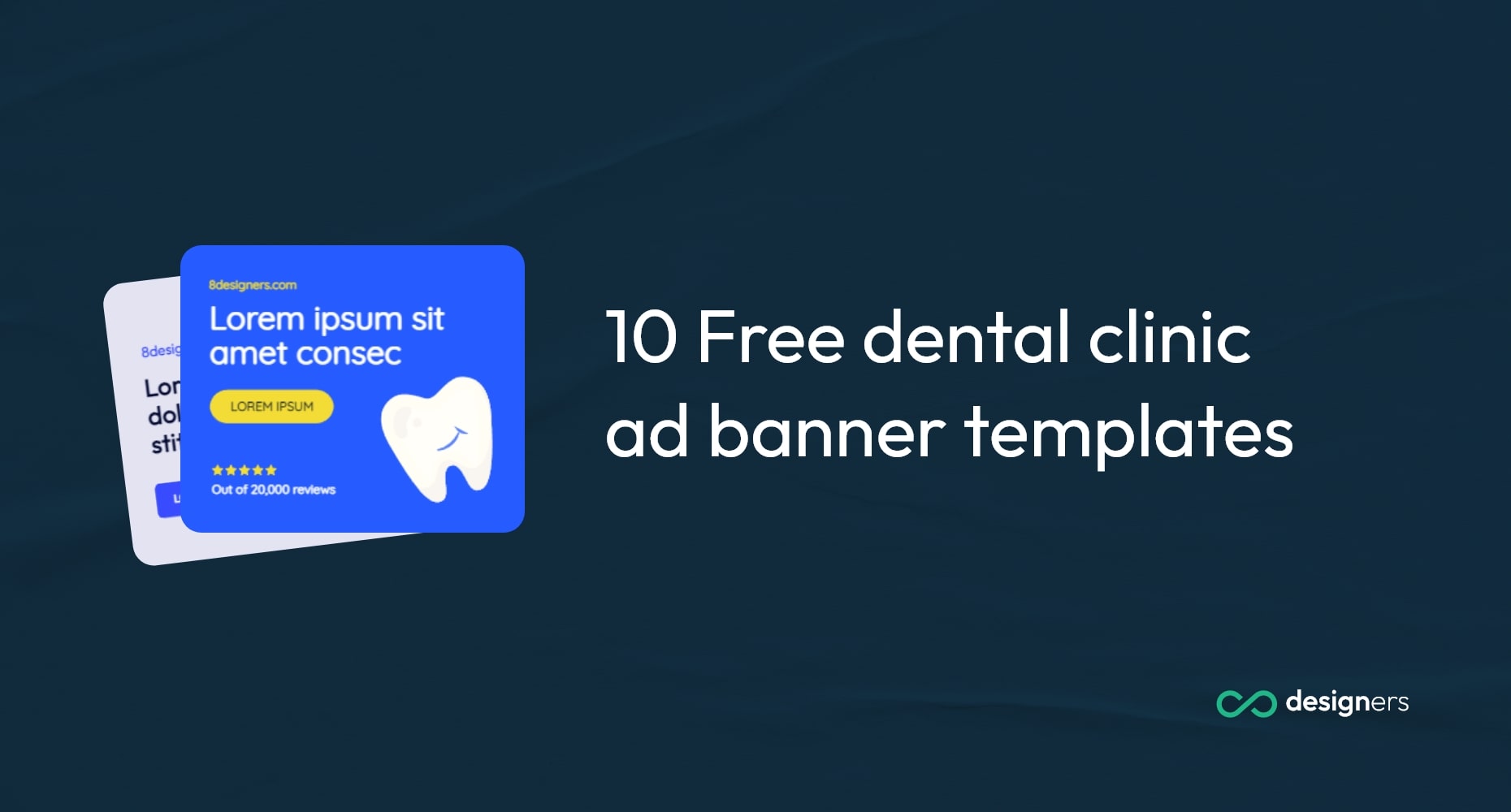 We've made a list with 10 free display ads for dental clinics that can be used for google campaigns. They're suitable for braces, invisalign, dental implants or any other dental-related services. These advertisement templates can also be used as facebook ads or any other social media platforms with a few minor edits.  
You can use these ads for inspiration or you can directly edit them on our website and download them for free. So let's get started with these catchy orthodontic and dentist related templates.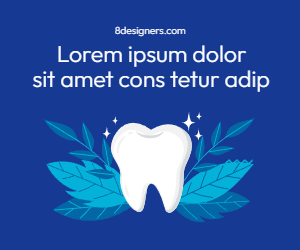 You can use this catchy dental ad for pretty much any type of dental related service, it's pretty general. You can advertise dental implants, teeth whitening or any other dental services.
To use this ad just click on it and it will open a page with three different banner size. Pick the size closest to the type of banner you're looking for and it will be opened in the editor. You can resize the template there and replace the text to get it ready for publishing. 
This can be used for orthodontics related advertisements. It's a banner of a attractive woman wearing braces. It has blue shades on top of the image that could be easily replaced but can also be used as is. You just have to edit the text in our free editor and it's ready to be used. Click on it and start editing 100% free.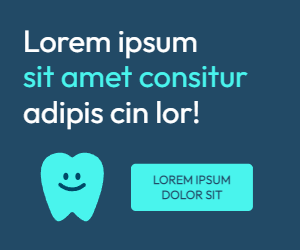 Another free dental implant ad that also work with pretty much any dental related service. Click on it and start editing it. The blue tooth is SVG which means you can customize the colors and the shape to some extent or you can use it as it is. It looks really good already.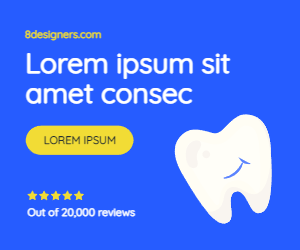 Another great looking template, probably one of the best looking one but it's all subjective I guess. You can use this template for google campaigns or as facebook ad or you can advertise it on pretty much any other social platform with some minor template resizing. Our editor is really easy to use, just click on the banner and start editing it in browser, it's completely free!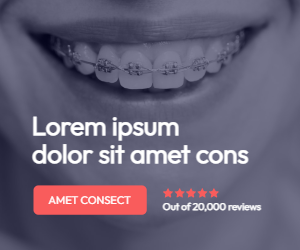 Another great looking template, for orthodontics services. It's an attractive woman smiling with fixed braces visibly showing. It also has a button and past reviews which makes the service look more reputable. The template is free to use, just click on it and start editing the text.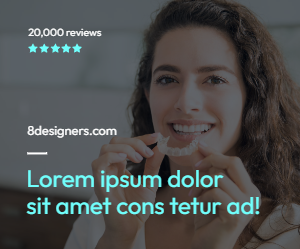 A banner with an attractive woman that holds a dental retainer used after wearing braces. Easily editable, just click on it and replace the text.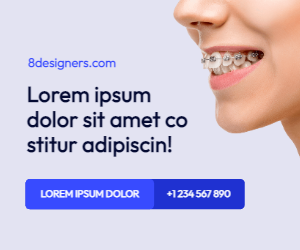 Nice looking template with a woman wearing braces and smiling. The template has a phone number and a button next to it with some text and a subtitle for the website you're advertising. A catchy dental ad for orthodontist services. Click on it and start editing 100% free.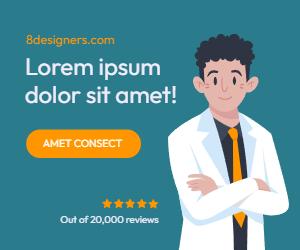 This is a more general ad template, it can be used to advertise pretty much any medical service but it could also be used for dental clinics. Click on it and edit.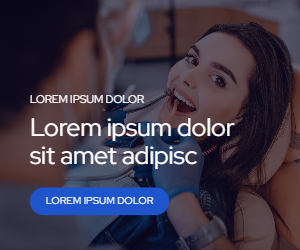 An attractive woman that's getting her teeth fixed with a dental drill. Because who doesn't love dental drills :/ ? Click on the ad and start editing it.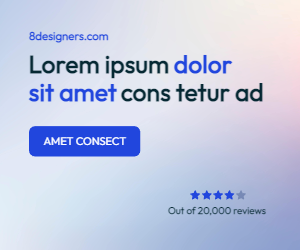 A bit more of a general advertisement banner. It can be used for any type of dental service. It has a gradient background and text with past reviews and a blue button.